THE MOVERS AND SHAKERS ON THE SKIES OF THE WORLD
The new Cessna Citation Hemisphere offers frequent inter continent travelers a great flight experience.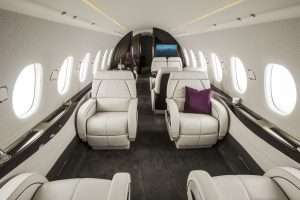 Cessna has opened up a new level of quality in the business class jets world. As you settle into seats designed for maximum comfort, over-sized windows let natural light fill the cabin. Three individual zones are equally well-suited for moving your business forward or affording a relaxing environment between your destinations. The Hemisphere will incorporate a full fly-by-wire flight control system, providing the latest-design for superior performance. Time-saving speed. Ambitious range. Low cabin altitude. Modern additive manufacturing techniques.
About the author
Christian Bartsch is a serial entrepreneur, digital wealth builder and father. He has been interviewed on Radio (BR2), Television (Pro7, Galileo, N-tv) and for Magazines. He started his first online magazine in 2001 with the "MCSE Magazine" which he published in English for over 10 years. His "Afterwork Magazine" focused education, business and sports magazine. Now with the Business Booster Today Magazine, he has brought together awesome combination of entrepreneurs, journalists and niche experts. Publishing a new kind of magazine requires quite some new approaches. Many of his new strategies he has learned from some of the worlds leading marketing and business Coaches. Christian is a speaker and digital forensics expert in niche areas. He is also a special advisor to police and military. Having the highest security clearance is the necessary by-product of helping authorities to keep our world as safe as possible. With this comes a special responsibility. Detailed profile: Authors Profile