The Importance of Networking | 10 Tips to be more effective. Part 1 of 3 – 'Do's'
By
John Stokoe
Going to a networking event 'should' be about enhancing you or your business effectiveness. There are many reasons to attend the various events around, but simply put, one will learn from the successes and failures of attendees/speakers and ideally shortcut building key relationships needed in your business with like-minded and hopefully trusted colleagues. It stands to reason then, that honing your networking skills will make you more efficient with your time and maximise your 'return' on time spent at these events.
As a previous owner of an International Mastermind Network, I have made a note of my own and others behaviours, to create a guide designed to help attendees maximise their skills in the networking environment. Just turning up isn't enough, you need to be engaged and focussed.
This is a three-part guide dealing with Do's, Don'ts and Conversation starters. Remember that One person, One Deal or One Opportunity can change your life or business forever.
This week is all about the Dos'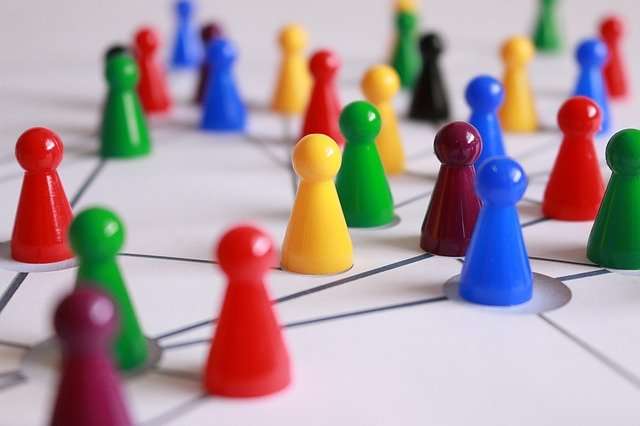 1. Do arrive prepared.
Know what you are looking for before you arrive, then you can build a strategy to ensure you achieve your purpose. What is the purpose of you being there? What are you trying to accomplish? If you are focussed on your desired outcome, you will get to that point quicker and spend less time on low priority tasks.
You may be looking for a person or strong referral for a specific trade or skillset like a plumber (can always use a good one!). You may be scouting for funding for a project. You may be after information to help with your Social Media.
Either way, the needs are endless, so refine what you want and ensure that's your focus. Also make sure you rehearse your 3 second, 30 second- and 3-minute pitch. and remember the 3 seconds needs to be interesting enough to lead into the 30 second and same again into the 3-minute pitch.
2. Do make a good first impression.
For good reason it is said that, you only get that 1 chance for a first impression. A good first impression will keep the individual interested in continuing a conversation and therefore build towards a professional relationship in the future.
These are some simple pointers
a) Dress to impress or at least appropriately for the event.
b) Have a firm handshake.
c) Look people in the eye.
d) Smile – it helps people feel comfortable and shows you are friendly and approachable
e) Be attentive.
f) Use leading introductions such as 'Hi Harry, good to meet you. I believe you are a guru in the Marketing space!'
g) Remember and use their name in conversation.
h) Speak clearly
i) Use positive body language – don't slouch, yawn etc
3. Do Listen attentively and with intent.
When you talk to someone, listen attentively to what they are saying so you can better understand their interests, skills, talents and needs. This is vital as you not only want to learn about their background and skills to benefit you, but you also want to understand what their needs are so you can be of benefit them. Instead of just approaching someone and talking for the heck of it, engage the person in interesting and meaningful conversation.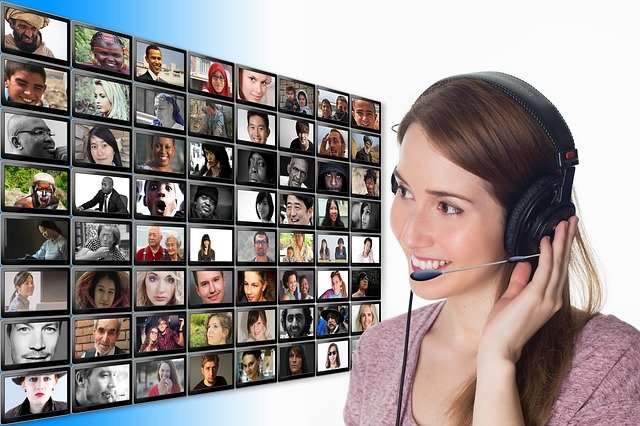 4. Do help others
If no one is helping anyone, what's the point? A great follow on from the above first impressions and a great way to initiate a business networking relationship is to contribute a solution to someone's problem or issue. A simple 'How can I help you? Or 'What challenges are you facing?' will shift the focus off you.
People are more comfortable talking about themselves so listen intently and see how you could help with information or with further contacts/introduction. If you consistently position yourself as providing value, you will quickly develop a positive reputation for it and result in people doing the same for you.
5. Do ask for help
This is why you are at the event and people are usually happy to offer support when they can, so don't be nervous and worry about imposing on others. It understandable that people don't want to show they lack knowledge and as a result, they avoid seeking help from others. Remember point 1 above and ensure you ask for the information you need to achieve your objective.
6. Do keep in touch/follow up
This is a major failing and one that, when done correctly, is a differentiator and will have massive positive impact on you and your mission. People are more willing to help when they know what you up to and if your contacts only hear from you when you need something from them, you'll soon find your requests going unanswered. Some tips to improve this are.
a) Follow up the next day to every card you received. Even if you have no intention of doing business, just sending a very brief friendly email or message reminding the person of when and where you met and the positive points from your discussion. This will set you apart from all of those that don't do so – which is most ….
b) Periodically reconnect with contacts and don't allow your relationships to dwindle. Again even if there is no immediate need for business you can forward an interesting article or relevant blog post to keep those connections strong. You can also update people on your current events or ask about what's new in theirs.
7. Do give to get.
Networking shouldn't be a one-way street. Be a person of value and give information freely. Ask what can you do for your network? If you come across an interesting article or a relevant job listing, share it with your network. Content is the new currency, so if you willingly share information that's of benefit to others, it won't be long till they willingly search out and reciprocate whenever they can.
8. Do say thank you
It's strange that this needs to be a point as it's a blatant essential, but I have seen it omitted time and time again. Failing to thank contacts when they provide help can come across as rude, as though you are taking their help for granted and you run the risk of jeopardising your relationships and reputation. A simple "thank you" may sound trivial, but demonstrates your appreciation for them.
Dependant on the situation a simple verbal thank you may be OK, but a thank you note, social media post, call or gift (when appropriate) will always be remembered. You never know when your paths may cross again.
9. Do be a person of integrity and trust.
Integrity should be the at the top of everyone's values and is one of the most important aspects in building a relationship based on trust. You need to create a 'brand' of integrity thought doing what you say, following through and remaining honest in your dealings when networking. This will help your network connections grow to trust you, knowing that you have integrity and their best interests in mind.
10. Do practice networking
The more you practice anything the better you will get, so the more you network, the more you will grow in confidence and improve your prospects
In the next article we will cover the all-important 'Don'ts' in the networking environment so please come back so we can all learn and grow together
About the author
John Stokoe was born and bred in South Africa but his urge to expand and grow led him to the UK. Banking technology was hot during millennium and John worked himself into blue-chip Investment Banks where he steadily progressed into the Head Of Service Management and Business Continuity for major Japanese Banks. Detailed profile: Authors Profile