" I'm going to turn you into an entrepreneur yet one of these days " said one of the most influential and globally known Entrepreneur I've come into space with. I remember sitting across from this man, shaking my head and saying "No, I'm ok right now". He just laughed and his exact words were " You don't know what is out here Melody and the impact you can make. You would kill it. You also don't probably realize your own potential. I want you to play big!". This was 3 years ago. In 2018, due to a series of "life altering" moments that shaped up, brought me to a hard decision to let go of what was once comfortable and safe in the corporate world and took a leap of faith into this roller coaster life called Entrepreneurship.
Leaving a structured and comfortable 6 figure salary to the journey of the courageous unknown, paved the way in having an adventure of a lifetime and global impact that continues to unfold with incredible alignments with some of the world's most respected elite game changers, public figures, politicians and global exposures and the launch of 2 of my own LLC's Luminary Coaching and Consulting along with Life Unscripted LLC. Today I share some of the transition lessons I've experienced in my own life being "unscripted".
Lesson 1: " The Deepest Pain Becomes the Catalyst to your Purpose"
No one is spared from adversity, tragedy, pain, betrayal, and loss. It comes from many different facets. If you find the courage to see things through all the valleys, there is one truth that prevails.
Those who found the courage to go through and grow through placed them in direct path of their destiny, of their purpose and their calling. The deepest adversities I had faced became the platform of my own authority.
Never would I have thought the words "influencer, impactor, game changer and "she moves nations" would be the associated adjectives but here they are. A commanding presence felt, seen, heard and read about from so many platforms because the seed of truth planted in my journey blossomed the moment I said Yes to the unknown.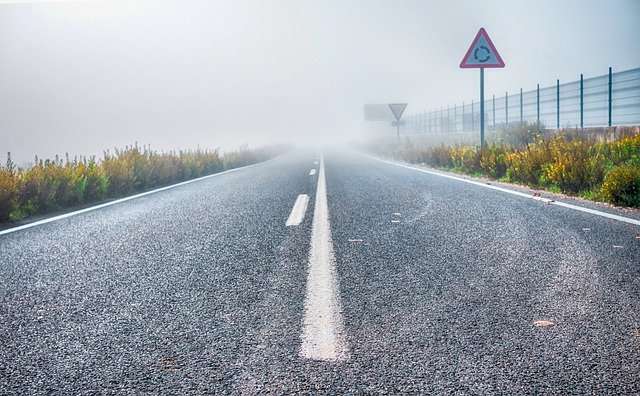 Lesson 2: " The Importance of Vetting"
Corporate life had its own challenges and one thing that has been consistent with Entrepreneurs that have made the leap of faith is there was a feeling of suffocation, of hitting that ceiling of not being valued or heard and a deeper yearning to pursue passion over stagnancy.
The Entrepreneur world is a different "monster". If anything about this journey has taught me is the importance of vetting. I was so impressed earlier with many subject matter experts and willing helping hands until the cloak was unveiled, and the ugly truth showed up. I have seen and experienced some of the shadiest characters, opportunists, and the levels of lack of integrity have been an eye opener. Finding out who their characters really are, was disappointing because it differed greatly from their own portrayals in public spaces and social media.
It is therefore critical to look for evidence of results, of credibility outside their own "ego" centered posts. Protect your brand, protect your ideas. As Steve Sims had stated it "In business, they don't want you- they want what you know and who you know. Acknowledge this and charge accordingly."
Elena Cardone further add "fiercely defend your empire, the attack usually comes from within."
Lesson 3: "As your success grows, so does the silence of those who used to support you"
When confidence walks in the room, it will trigger the insecurities of others because your search for growth will make those not reaching for anything reflect on their lack. Once upon a time you were amongst the average and they applauded your accomplishments. However, when greatness starts showing up and your trajectory starts a meteoric rise, the same people will turn on you or distance themselves.
I had the opportunity to interview Trent Shelton in 2018 whose video "Everybody isn't your friend and Friends spoken word video" has been viewed over 200 million times with several million shares! He specifically addresses this and closed it with his signature 2 lines that goes "Make the World respect your Greatness and It all starts with you!" Be prepared in knowing your circles will change, it will get smaller in your quest for the next higher levels.
In the end what matters is quality over quantity. Be in a community that holds you accountable to your goals and results combined with motivating you to get there.
Remember you ultimately attract who you are but equally attract what you still need to heal so be cognizant.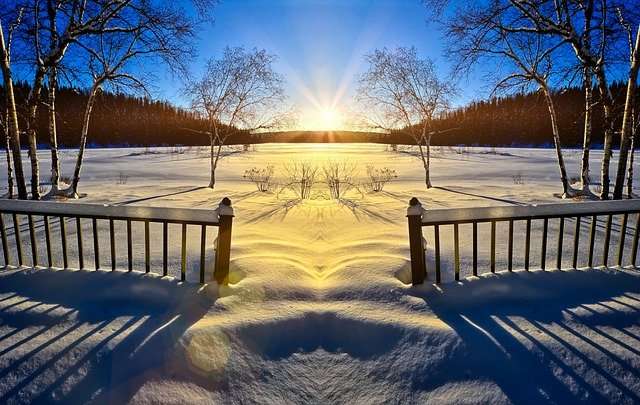 Lesson 4: "External Success does not Necessarily Mean Internal Happiness"
It's been said that good leaders hunt for wisdoms as though it were diamonds and rubies. It's easy to be blinded by the spotlight and successes of others however, have you taken the time to truly learn about their internal values?
I've come across a few "high functioning depressives" in this Entrepreneurial world. External validations of successes were evident. The eloquently spewed motivations and words that moved the masses. Incredible amounts invested in personal development and growth, some toppling over half a million dollars yet I look at their personal relationship that have failed repeatedly while professional relationships soared.
I've seen their lonely journey and I've observed a pattern that kept them running back to the same "guru" teachings over and over again, to get a dose of dopamine filled and emotionally charged teachings that eventually fails to sustain given over time because a deeper emotional void eventually emerges.
It takes a lot of energy to absorb the masses once you've attained quite the global success and balancing public demands and schedule demands become extraordinarily heavy. The road to success is paved with many sacrifices, heart aches, unpredictability, losses and it can be a deeply lonely journey. Relationships are tested by the long hours, by distance, by miscommunication, on top of other everyday issues. I encourage you to be compassionate towards everyone. Be kind and have a deep understanding that no one truly knows the battle the other faces and offer an unconditional love and authentic support. We do this for the vision, the deep rooted why and the brave takes on the road often less traveled.
Lesson 5: The Rise of the Heart-Centered Social Conscious Leadership and Entrepreneur becomes the Legacy changer.
"People get so caught up in raising the Standards of Living that they've forgotten to raise the Standards of Life!" was part of my closing lines to the speech I have delivered at the Global Woman Summit in London. It was followed by showing a 2-minute recap video of my life journey in 2013 that led to impacting 20,000 halfway around the globe and where I am today in all my current handlings. I've received multiple feedbacks that it was one of the Top 3 most unforgettable powerful speeches delivered that weekend. Why? In the heart of my message was the heartbeat for humanity. I talked about the new "viability" and the beautiful ripple effect that came after. It was the call to action to rise up as social conscious Entrepreneurs and Leaders which are increasing daily.
Who are these leaders? They embody true heart-centered servant leadership who becomes the legacy makers. These are the "new leaders" who dare address and move nations by stepping into the bigger arena of involvement such as the United Nations, Global Leadership Summit, Government involvements, and more. They are engaged and aligned in being disruptors in creative solutions against the stagnant tradition and redundant processes.
Masterminds that are no longer contained in auditoriums or retreats, rather bringing entrepreneurs to corporate world, to prison systems, to under-developed countries, to the Vatican, to Capitol Hill, to world leaders. The language becomes collaboration over competition. These Leaders and Entrepreneurs are saying yes to using their creative geniuses in business to dream, build and invoke a more socially just, environmentally sustainable and spiritually fulfilled world. The new vision of success incorporates more than just wealth building.
My own life has been "unscripted" in so many elements in this transition. My corporate life gave me different advantages and the Entrepreneur journey provided freedom with challenges. This is the beautiful life of choices that in the end, is having the ability to pursue what matters tied to the gifts we have all been dealt with remembering tomorrow is never guaranteed. It's a faith activated journey of deep purpose, passion and unequivocal loyalty to the dreams and global visions to inherently make this world a better place for everyone.
About the author
Melody Garcia is an International Best- Selling Author, Award-Winning Sought-After Keynote Speaker, Thought Leader, Writer, International Media Icon, Transformational Catalyst Coach and Humanitarian. With over 20 years in Fortune 100 Corporate Management and Leadership, Melody has a proven track record of building winning sales teams, business processes, coaching, development and mentorship, and extensive experience in hiring practices of call center management and more! Melody is a Certified Green Belt Six Sigma, along with extensive leadership certifications and high-ranking accolades that boast of her winning mindset and expertise. Her entrepreneurial spirit, combined with top executive commercial industry expertise, gives her a lethal edge in a visionary focus, balancing microscopic attention to detail and macroscopic implementation for increased revenues, connectivity and staying power of any marketplace. Find out more about Melody here in the author profile page