Sue Baumgaertner-Bartsch | VP Editor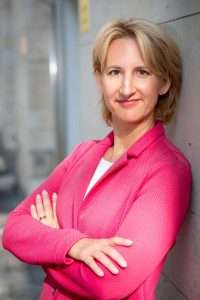 Sue Baumgärtner-Bartsch (VP, Editor, Interviewer)
Sue Baumgaertner-Bartsch is an international Speaker and entrepreneur, Peak Potential coach, mother, and wife who has lived and worked on 3 continents. She has worked as an auditor and consultant with companies on a global scale for 10+ years before starting her own business.
She is the VP and Co-Founder of "Business Booster Today", together with her husband Christian Bartsch. As an international speaker and guest, she has appeared on radio and TV talk shows in Germany, London, France and Canada, in order to share her story and to empower others in their entrepreneurial journey. With Business Booster Today, she inspires other people to start, grow and explode their own business; she helps entrepreneurs to boost their business, to shine and to increase their visibility and credibility around the world.
She is also the Senior Managing Partner of the company called "Peak Potential Life". As a peak potential coach, she is passionate about helping others maximize their results, happiness, health and wealth. She specializes in coaching people who want to start their own business while raising a family and having a lifestyle.
As the Master of Ceremony at the Intelligent Millionaires Network Munich, Germany she stood out with her positive energy. She enjoys connecting with others, to build valuable relationships, and to empower others to invest in themselves and their business so they can reach their peak potential.
She has shared the stage in Los Angeles at one of the biggest business events called "Megasuccess" with celebrities, such as JT Foxx, Mark Wahlberg, Steve Wozniak, Mel Gibson, Christie Brinkley, and had the opportunity to interview American rapper, actor, TV host and real estate investor "Vanilla Ice" in front of over 2500 business enthusiasts from over 71 countries.
Want to know more? Go to Sue's introduction page at www.meetsuebb.com