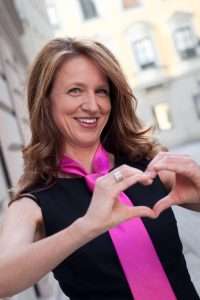 Michelle Davis is a Medical Doctor, Vitality Strategist, Author and the Founder & CEO of VitalBeautyPower, a consultancy with Strategic Coaching where she creates individual solutions for and together with her clients, children as well as adults, to improve and keep their physical and mental Vitality, Beauty and energetic Power on a high level.
It is her passion to combine Conventional Medicine with Natural Medicine (Ayurvedic and Chinese Medicine), healthy nutrition, detoxing methods and education on shopping healthy food as well as unlocking mental blockages with Mindset Coaching. Therefore, she makes a deep anamnesis of the client's medical history and current health issues, and is using exklusive organic products, a special Physical Vascular Therapy and helping her clients to improve their lifestyle.
Her focus is to make you vital, beautiful and full of power on a "BODY-MIND and SOUL" – level so you have the big drive for SUCCESS !