Janine Van Throo | Author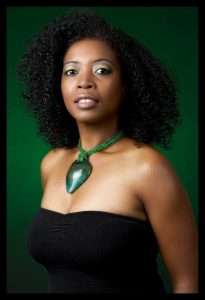 Janine Van Throo (Author)
Janine van Throo has been in the Natural hair care business since 2004. Originally from Suriname, she grew up in the Netherlands. Sisay Cosmetics was founded in 2004 offered hair care products to cater ladies and children with natural hair / Afro- and curly hair.
In 2009 Sisay Cosmetics launched its first own natural hair product line and opened the first natural hair salon in Amsterdam. She have been offering workshops and masterclasses where she thought these ladies how to treat their own natural hair as well as how to embrace and appreciate it.
It took almost 14 years to develop the signature hair care Philosophy for salon owners that is being offered by Sisay Academy now. This philosophy has been tested and reviewed by many people and proves that hair care is more than about applying products to the hair. The NISH philosophy is more like a lifestyle, where Nutrition, health, scalp- and hair care are the basics of getting the desired results.